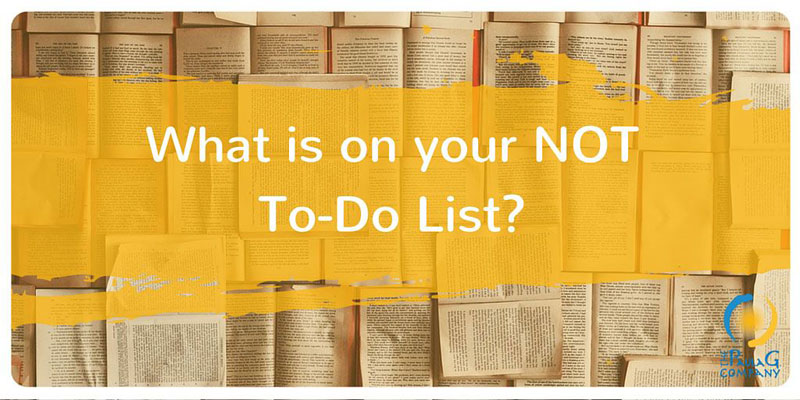 Everyone has a to-do list a mile long these days. Maybe you have two, three, or four going at a time and half the time you cannot remember where you left them.
But do you have the equally if not more important master list called the NOT To-Do List?
Recently I was co-hosting a live Blab talking about priorities when one of the participants started talking about her NOT to-do list.  Both of us got all giddy and agreed that knowing what you should NOT be doing is just as important as knowing what to do.
Now, I'm not talking about a list two million items long of things you do not want to do. Instead I'm talking about a list of things that you are NOT going to do in your business. Meaning, you either delegate or release them (a kind way of saying ditch it or dump it).  The purpose of this list is to avoid engaging in low-value tasks that someone else could easily do for you and diminish the temptation to dither about on meaningless distractions. [Read more…]