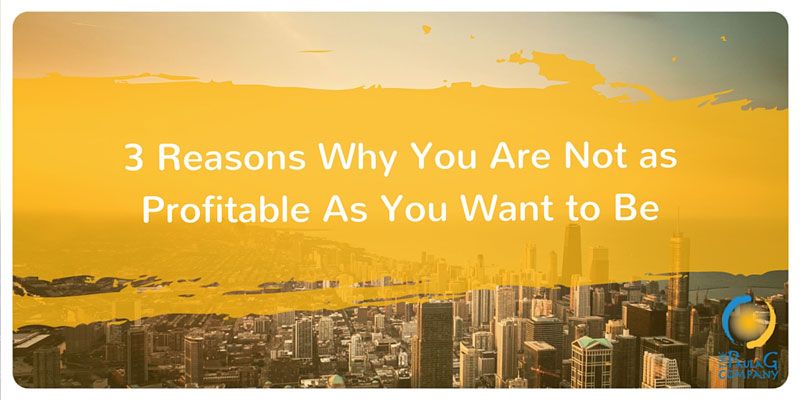 Step into almost any circle of business owners and you will find a varying array of smoke and mirrors and tall tales about making money and "killing it".
The focus is on top-line income and often a great deal of ego-puffing either out of arrogance, or more frequently in women business circles, out of a fear of being found-out.  Found-out that maybe just maybe there is more uncertainty, fear, and frustration behind the walls of our private space than we're willing to let the world see.
So we find ourselves late in the evening endlessly scrolling past those business owners flowing through our Facebook feeds professing to have the revolutionary answer that will instantly launch our business into the stratosphere all while sipping mimosas on a sunny deck while overlooking the ocean after having spent the most amazing day with clients.
And we wonder why am I not as successful as THAT?
Well, first off, let's remember that social media is simply a highlight reel and an extension of the smoke and mirrors I mention above.  Then, realize that fundamentally, you might not be doing anything wrong, but one or more of these 3 reasons may be keeping you from the profits you deserve.
Not Regularly Reviewing Your Financials and Metrics
When was the last time you looked at your numbers?
Even if you are not a numbers person, as a business owner you MUST look at financials regularly.
Click To Tweet
Even if you are not a numbers person, as a business owner you must (and I mean MUST) look at them regularly.  You can delegate responsibility for all the boring data entry. You can hire a consultant to help you interpret what they mean. You can whine all you want about being a creative, soul-centered, right-brained person who isn't good at math.  But you cannot abdicate responsibility for this part of your business.
Looking at these numbers regularly can help you answer key questions such as:
How much income am I making?
How much am I spending to run my business and where is my money going?
Is cash flow sufficient to keep the doors open?
Who are my most profitable customers?
Can I afford to hire a team member/employee?
And more…
If you've ever wanted to keep more of the money you've earned, this is where to start.