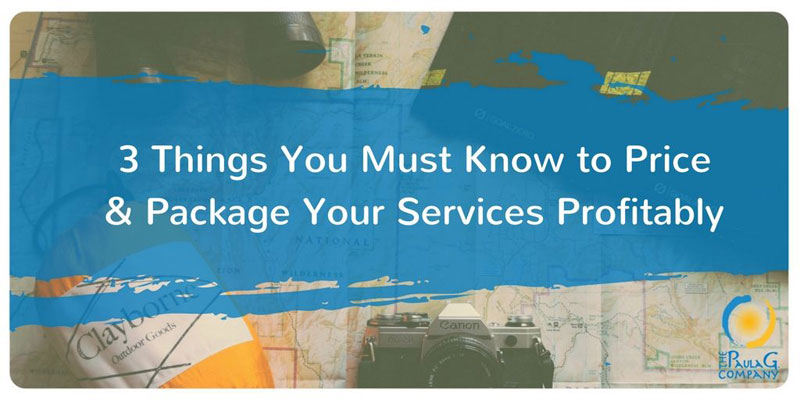 If you're a service based small business owner, you know how valuable your time and financial resources are.  Pricing is on your mind regularly as you package new offerings, estimate potential projects, and track your financials.
Pricing is one of the few things about owning a business that can make or break you. Get it wrong and you'll find yourself in deep waters even if the opportunity of a lifetime finds its way to you.  Remember that if you're losing money on a small bit of business, if you suddenly get a fire hose full of business you do not make it up in volume. You simply drown faster and more dramatically.
The good news is since you're the boss you can and will change (whether a tweak or an overhaul) your pricing to address ever-changing life, business, and market conditions.  The secret lies in a sound foundation and thought-process and regular measurement.
Here are 3 things you absolutely must know.
1 – How to calculate your hourly rate
I beg you –  Do NOT just pull a figure out of the air and run with it.  You need to understand your numbers or you will forever be winging it.
Not planning on trading time for money so you think you don't need an hourly rate?
Even if you never-ever work hourly with clients it is imperative to know what your hourly rate is so you can price your packaged and group services profitably and have a metric against which to measure your estimates versus real-world experience.  (Has it ever taken you longer to prepare for or complete a project? I thought so…)
A thought process and calculation that takes into account time, money (including expenses and taxes), and capacity is crucial to making this work.