This month I am thrilled to share with you my interview with Elisa Camahort Page, Co-Founder and COO of BlogHer.   About two years ago I was invited to write for BlogHer as a contributing editor in business, career, and personal finance.  At the time I didn't have a clue about just how much BlogHer and the fabulous women involved with it were up to.  I may have been clueless but I certainly was and am grateful to be a part of it!  As time went on, I wanted to learn more — what are the stories behind the scenes? What tidbits about success could I learn?  So I took the plunge and asked Elisa if she'd do a podcast and I am blessed she said yes.  Another reminder that when you want something — ask for it!  (The answer is always no when you do not ask!)
In 2005, Elisa along with Jory Des Jardins and Lisa Stone co-founded  BlogHer and they took their idea from a seed to a powerful online business venture.  In fact in 2008, FastCompany named them one of the Most Influential Women in Web 2.0. Elisa is a blogging pioneer and marketing executive with 18 years of experience in Silicon Valley, and leads all events, marketing and public relations for BlogHer while working as COO. Among the seven blogs she writes are blogs with personal, professional and political focus areas. Elisa opened her own high-tech marketing consultancy, Worker Bees, after a successful career as a marketing executive in the cable broadband sector. You'll learn more about the very multi-faceted, multi-talented Elisa in the podcast…
Our conversation covered a lot of ground in addition to the story of BlogHer.  Elisa talks candidly about her own experience in this start-up venture as well as the fears that tend to hold people back from taking a risk.  We even cover the topic of money and how its status of taboo in society acts as an elephant in the room so very often.  If you value honesty, transparency, and want to know more about what it means to be a success online and off, you will definitely want to listen to our chat.
For the record, the Judy Garland quote I was attempting to paraphrase at the end of the interview is actually "Always be a first-rate version of yourself, instead of a second-rate version of somebody else." Amen to that!
After listening you can read more about the BlogHer vision, founders, and check out Elisa's many blog feeds.
Audio Running Time: 39 minutes
How to Prioritize When Everything is a Priority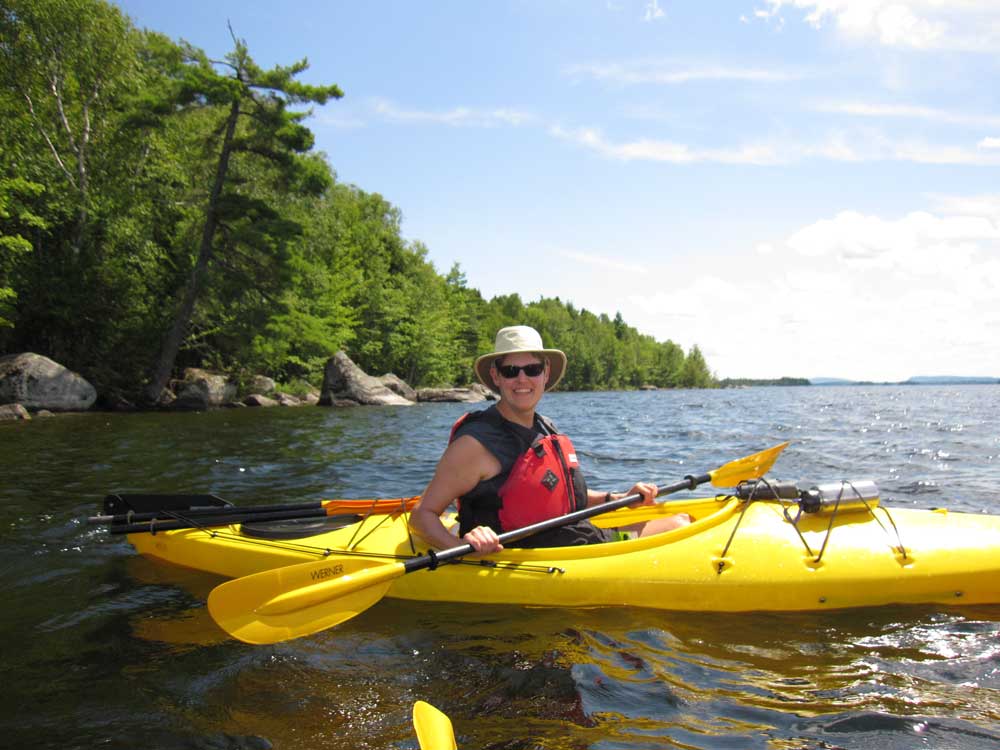 For business owners, being crazy-busy has become a badge of honor. Having just too much to do is the norm. Yet the success of your business depends on your ability to focus on what is most important right now (not a hundred random to-do's).
Get the How to Prioritize When Everything is a Priority: 7 Day Solution now and liberate yourself.
Your information will never be shared.